I made a little upgrade to Arch structural objects so they now have presets, and can directly be based on standard steel I/H beam profiles.
At the moment I only entered 2 types by laziness, but the idea is to have the full range of IPE, IPN and H beams available (anyone is candidate to fill the table at the beginning of ArchStructure.py?
). There is also a button to switch them from vertical to horizontal to gain time at creation.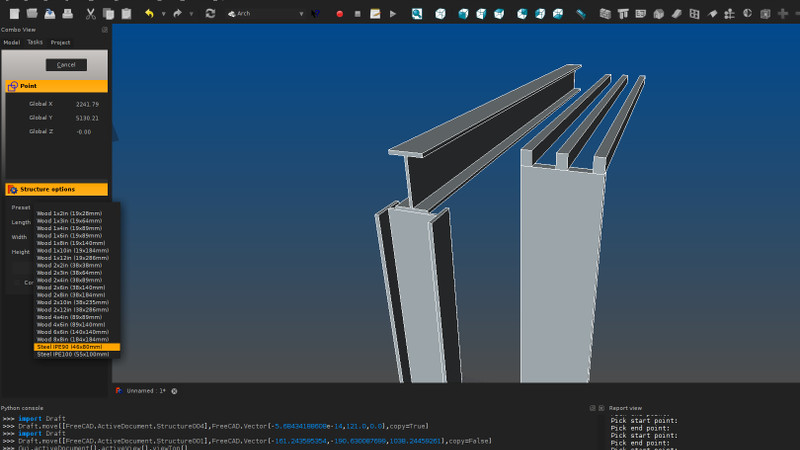 The profile object is parametric, so we can later on extend it with other types of profiles (L, U, etc...) and also allow it to have more refined modes, such as displaying the little fillets between the flange and the webs. Hopefully this will already make steel structure building a lot easier!